Zohodesk - Playstore Integration Setup Guide
PREREQUISITES – Before starting the setup
Login to your Zohodesk account
Goto Setup > General Settings > Departments
Create new Department if there is none.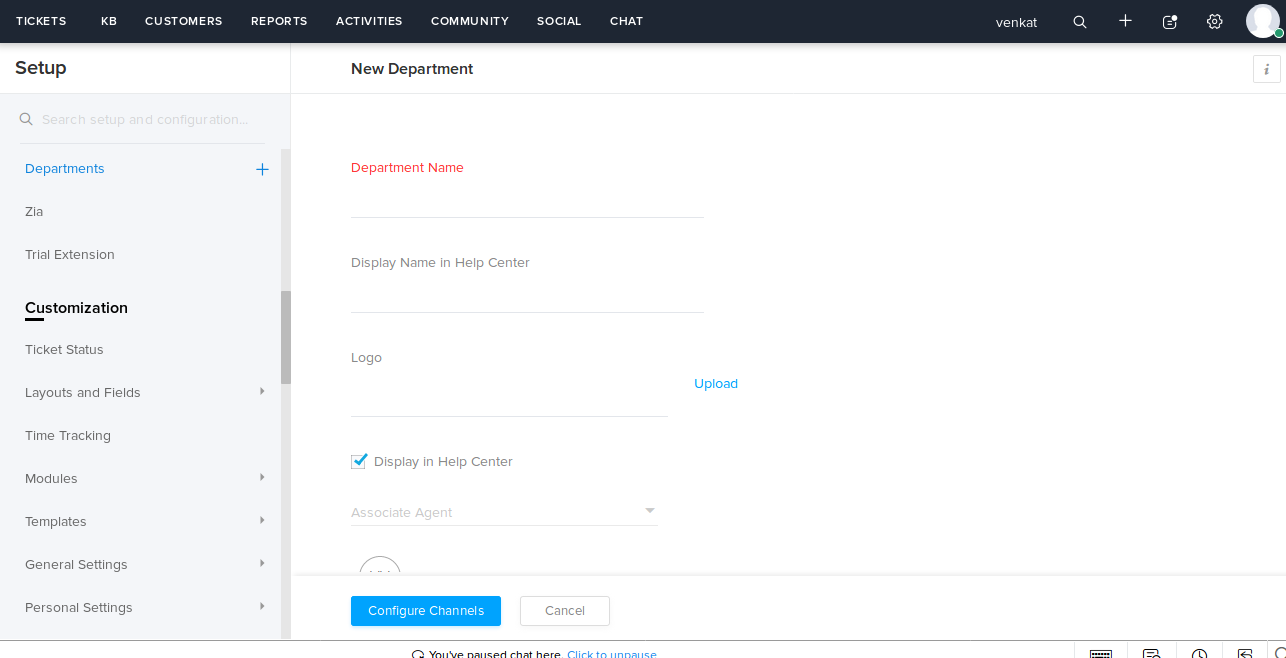 APP SETUP
Step - 1 (Account Setup)
Install the extension with the required details.



After installing, click authorize to connect the extension.



In the connection field, Enter connect

and save the detail




Then go to preference tab which is located in extension setup and enter your credentials to sign up.



After successful signup, Go to app widget in the ticket details page and setup your app



Before logging in to your account, please verify your email from the registered email address



Step - 2 (Zohodesk Setup)
Provide your Zohodesk Client ID & Client Secret.



Register your application to complete Zohodesk Authentication. Click Add Client > Server-based Applications


Provide Homepage URL as https://zohodesk-trustpilot.spritle.com/ and Authorized Redirect URI as https://zohodesk-trustpilot.spritle.com/zohodesk/authentication



Copy the Client ID and Client Secret for Authentication



Click Authenticate and then Accept to complete Zohodesk Authentication



Enter the department name which you have created in zohodesk in Ticket Field Setup
Click-> save to store the Ticket in a particular field



Step - 3 (Playstore Setup)
Follow the instructions from the below link to get the JSON file
https://developers.google.com/android-publisher/getting_started
Create new service account





While creating service account please select role as owner in Service account permissions



Give a name and select the JSON format option after selecting 'Furnish private key'
JSON file gets automatically downloaded. Use this JSON file in next step
Now in Google play console, Under 'Service account' click GRANT ACCESS button and select the 'Administrator' option as shown in the image below



Enter Playstore app name and package name
Input google JSON file
Click Add App




Select star rating and Enable polling status to start fetching the playstore reviews


NOTE:The polling frequency is the time interval for fetching the reviews. Its set to 5 minutes by default. which means for every 5 minutes the app will fetch the new reviews created in your playstore app.